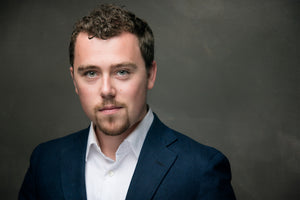 Singing for Adults with Aaron Eaves
The group voice class for adults is focused on helping adults rekindle their love of singing or helping adults with prior musical interests learn and improve their singing for whatever their goals may be. While generally focused on introducing folk and bluegrass music at the Folk School, this class will help you develop your voice for all types of music, such as jazz, pop, Christian (contemporary or traditional), musical theatre, classical, etc.
This class is focused on having a fun time singing together while improving your musical abilities. We will also:
learn techniques and exercises to sing in a more healthy way

learning or re-learning musical concepts

learning to sing new songs all together with occasional harmony

learn interesting new songs
A few students a week will have the opportunity to sing solos for the class for friendly and supportive feedback as well as the experience of singing in front of others to gain confidence. 
Open to ages 12-Adult